This Letter belongs to all those who played in or helped with the Breast Cancer Benefit Tournament. Thank You!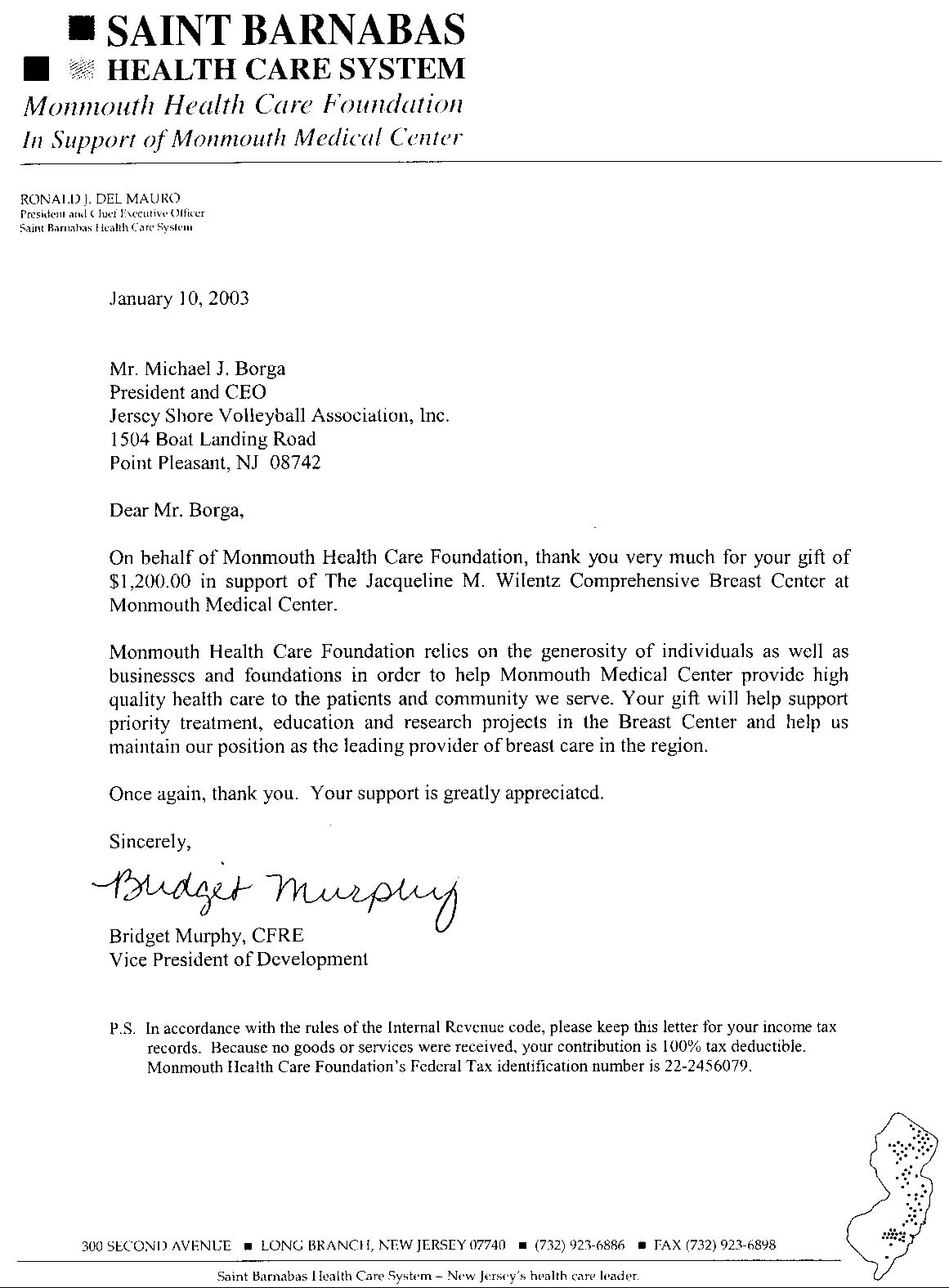 Congratulations to the Co-Ed King and Queen of the Beach 2002!
King = Jason Baum
Queen = Lisa Ekmekjian
The Princes were:
Louie Vanderspiegel 2nd
Bill Eilfort 3rd (missed being King by a whisker)
Bob Campanella 4th
The Princesses were:
Colette Pawlyk 2nd
Dee Ekmekjian 3rd
Jennifer Drach 4th
Another Great JSVBA Summer Season with the "Largest and Best Tournaments" at the Jersey Shore has, sadly, come to an End with the weekend of September 28-29, 2002.
WE thank you for your Patronage and hope you got as much fun and enjoyment from this season as we did!
And We'll See You on the Beach,
sometime in May of 2003
Congratulations to New Jersey's Brian Soldano Sponsored by Six Pak Volley Gear
Brian joined the elite ranks of the few who have won the Mother Lode Classic Tournament in Aspen Colorado. Well done, Brian!
The Jersey Shore Volleyball Association Presented the
It was an Amazing Success!
1st Annual
Breast Cancer Research & Treatment Benefit
4-Player Beach Volleyball Charity Event
on Aug 18th, 2002
We raised $1,200.00 for the Charity and I personally wish to thank all those who participated in this event and raised funds for Breast Cancer Research and Treatment.
The "Best Costume" Award went to the team of Jamie Drum, Todd Lovrin, Louie Vanderspiegel, and Ed Kulkusky for their portrayal of the Ooompah-Loompah's.

It was worth it just to see them play their first game on their knees. Louie actually managed to jump serve from his knees (??)

The "Best Theme" Award went to the team of Bob Goselin, Karen Goselin, Augusta Rockafellow, and Ann Laird for their accurate depiction of "Ali Baba" and his "Harem."

The Awards were chosen by secret ballot cast by each one of the participating teams.

16 teams participated and we are sure we will see even more next year.

Pictures of the event will be coming to this website as soon as we get them developed.

----------
We are prepared to offer the opportunity to Potential Sponsors and Media Partners to become involved in The 2nd Annual JSVBA Breast Cancer Research & Treatment Benefit to take place next year. If you have any interest please contact Michael Borga at 732-714-9963
---------
RECENT E-MAILS
Hi Mike,
On my way out of the beach yesterday, I stopped and expressed my appreciation for the great operation you run. You mentioned that you wished you heard that kind of thing more often, so I thought I'd email you.
I started playing beach volleyball this summer and it's fast become a passion for me. My first day out was playing fours one Sunday with the JSVBA out at Point Pleasant. Despite the fact that most of my team didn't know much about strategy or beach technique, everyone was really supportive. People gave us tips and watched as we tried to adjust our indoor skills to deal with the sun, wind and sand.
Over the course of the summer, I've steadily improved and won Co-Ed B last Sunday and placed second in Men's AA yesterday. One day that made a big difference was a Saturday that I was registered for Men's B and my partner bailed on me on Friday night to work on his thesis. It was too late to cancel so I took the train down to Point Pleasant (I live in Manhattan) and hoped I'd find a partner. Linda (editor's note, probably means Lisa) was working registration, and she convinced Chris to play with me. We took second place that day and I learned a lot playing with him.
On that day and others, I met more and more of the family. One of my favorite things about the JSVBA is that it's family-run. It's great seeing Nancy, Cam, Chris, Rebecca, Alexandra and everyone else that works with you helping the day get started and playing volleyball and making it easy for everyone to have a good time.
All in all, the world's a better place because you guys do what you do. Every summer weekend on a beach somewhere along the Jersey Shore, I can be sure that there's a bunch of people enjoying the beauty of the day, having fun, and playing some great volleyball.
Thanks for helping make this summer one of my favorites!
Another recent e-mail:

Dear Mike (& Company),

I just wanted to send a big "Thank You" out to you guys! I made my first trip back to the sand yesterday since May of last year (baby break) and played in yesterday's co-ed tourney. It was an absolute blast and a beautiful day all around. You guys do a great job running the show and I wanted you to know how much all of your work is appreciated. My knees and shoulders may not be too happy, but my mind is happy as can be.

See you soon,

Glenn Stockfisch
A post to our bulletin board that you may find interesting --

I wanted to write a short note to you for sometime but I have been so busy. A few weeks ago I was driving home from the beach recounting highlights of the weekend. There is a strangely pleasant feeling I get when I've exerted myself to my limits, throw in a fresh tan and some great games and I had to take a "time out" to say that was really fun"....... TO SEE THE REST!

09/11/01
More than $32,999.99 in Prize Money in 2002

Jersey Shore Volleyball Club
Reminder: The JSVBA's address and Phone # have changed
Our Address is 1504 Boat Landing Road, Pt. Pleasant, NJ 08742
Our Phone # is now (732) 714-9963
---
Questions, Comments, or Suggestions?
We can be reached by E-Mail at:
jsvba@aol.com

or You Can Call (732) 714-9963
Our Postal Mailing Address is:
1504 Boat Landing Rd., Pt. Pleasant, NJ 08742
And We'll See You on the Beach!
---
Our Policy Regarding Your Privacy
---
You are visitor #
---
Entire Contents Copyright © 1996-2002 Jersey Shore Volleyball Association
All Rights Reserved