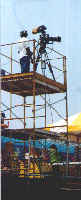 Television Coverage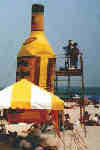 Inflatables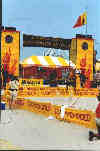 Staging Signage
Sponsorship Opportunities
JSVBA Events Provide Virtually Unlimited Benefits and Visibility!
Largest Beach Volleyball Events
Advertising Impacts on Walk-By Traffic (estimated at more than 10 million) at New Jersey's Best Resort Destinations
Signage
Sampling
TV Coverage and Promotion
Newspaper Coverage -- NY Times, Asbury Park Press, NJ Star-Ledger, Atlantic City Press, and More!
Radio Promotion and Involvement
Special Promotions (Event Parties, Etc.)
Schedule of Events and Newsletter Advertisements
And More!!
To See a History of the JSVBA Click Here!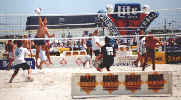 What an Impact the Event Setup Makes!
Largest Events

Huge Walk-By Traffic Numbers
Banners, Pennants, and Courtside Signage

TV, Radio, & Newspaper Coverage